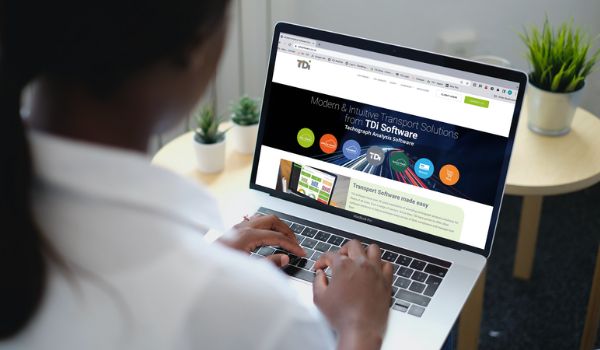 It's been a few months since our last update, but that doesn't mean we've not been busy! Whilst 2022 brought a number of changes and challenges, we're now focusing on looking towards the year ahead.
Looking forward to 2023 
2023 has already been off to a busy start, as we've launched our brand new website. We wanted to make sure that our brand and our company ethos is reflected across everything we do. With that in mind, we've built a website that does just that. New and existing customers that visit the site will find all the information they need, quickly and easily, with a better user experience throughout. We'd love for you to take a look! You'll also start to see our new look on our social pages, advertising and across any exhibitions we're at this year too. 
We are back exhibiting at the Commercial Vehicle Show in April, and the planning is already in full swing to make sure that we make it our best show yet. We will be showcasing our entire product range from tachograph analysis, vehicle walk-around checking software, transport management systems and more. You'll also find us giving visitors sneak peeks of new and updated features that will be launching this year, so be sure to get the date in your diary. The Commercial Vehicle show runs from 18th – 20th April at the NEC in Birmingham.
This year we will also be launching our vehicle-check app on iOS and Android, along with a brand new desktop platform later in the year, which will include better user experience, more features, and new modules including our new scheduling module where transport operators will be able to input MOT dates, service dates, and anything else needed to assist with the maintenance of their vehicles. 
Recent software updates
As always we've been working hard behind the scenes updating our software to offer the best experience for our customers and providing new updates and features to help with compliance and efficiency. 
Since our last update in October, we've been working with a few more 3rd parties to bring new integrations to both disc-check and TransMaS. 
More customers than ever can access real time data in disc-check, thanks to partnerships with Samsara and Verizon. Both partnerships allow customers to access their remote downloading data in disc-check automatically.
We've also made it easier for customers that import their files manually too. We've added the ability to drag and drop a zip file into disc-check. This allows customers to upload several files at once rather than importing each one separately saving valuable time.
We have also grown our integration list with TransMaS too, and TransMaS customers can now benefit from our integration with Blueyonder, allowing order updates between both systems seamlessly.
As for the highly anticipated vehicle-check app for iOS, we are now in the final stages of testing both apps, and we will be launching very soon.