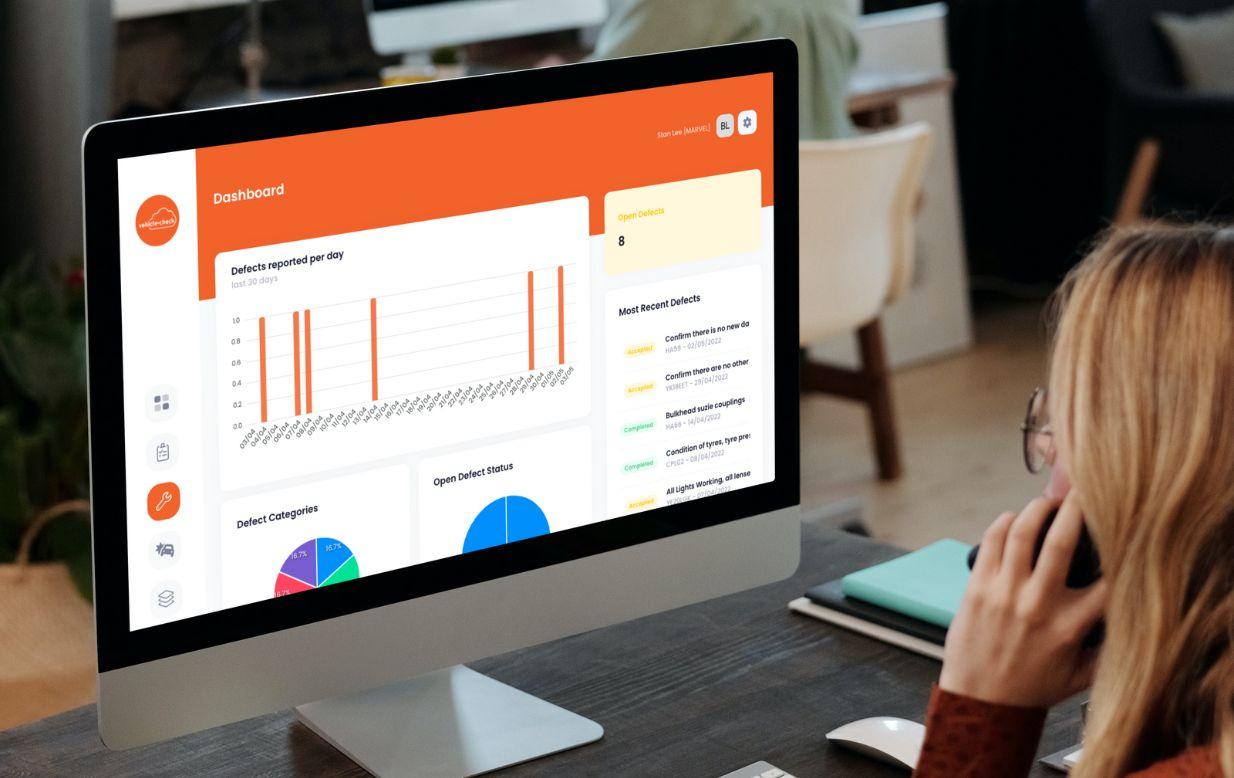 Last month we were back exhibiting at the Commercial Vehicle Show at the NEC in Birmingham. We released our new and improved vehicle-check software, including our new Android app, with iOS being released later this month.
Vehicle-check has already been helping customers streamline their daily vehicle walkaround checks for a number of years. But with the new updates and features, customers can benefit from more features to help with their checks, along with better user experience with faster load times.
Our improved software has been updated with new modernised dashboards which helps you understand your data in an instant. We know that in a busy transport office, transport managers often need data fast, that's why we've made dashboards clean and simple, so you can see an overview of your data in an instant. 
A huge benefit of using vehicle checking software rather than pen and paper, is the ability to see checks instantly once they've been carried out. All checks are time and location stamped with signatures required to sign off, so you can see when and where checks have taken place. 
We know that some fleets require extra safety checks, and have mixed fleets or machinery checks that need to be carried out when doing daily walk-around checks. That's why with vehicle-check, you can create as many bespoke checklists as you need, and we've now added the ability to add your own questions within checklists. With this, you can now see related checks, so you can see all the assets that were checked at the same time, for example, trailers or plant machinery checks that may have been carried out at the same time.
Customers can now set custom notifications for when certain actions take place. Get alerts when a new defect or incident is reported, or receive notifications about outstanding defects or unchecked assets. Customers are also now able to upload documents to reported defects, for more information and traceability of defect reporting e.g. workshop documents.
Get more information about the changes on our website.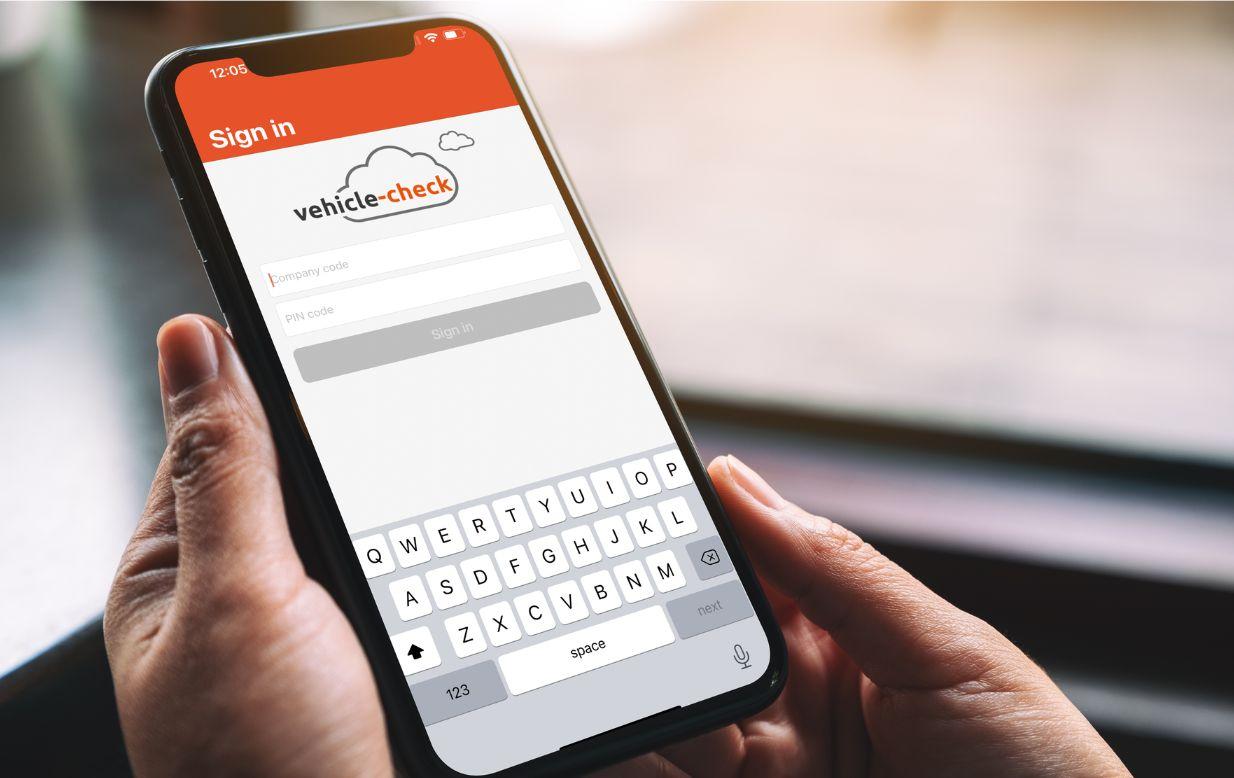 All new Android and iOS apps
We've released a brand new version of our vehicle-check app on Android devices, which you can download on the Google Play Store with better usability and new features, with our iOS app coming later this month. 
We've made it quicker and easier for drivers to log into our apps, with a single login across all of our apps, meaning no more remembering different passwords for different TDi apps. 
Once logged in, drivers can benefit from multi-asset checks at the same time. We've learnt that some drivers like to work their way around their vehicle rather than doing the vehicle, and then the trailer checks, so we've added the ability to go in and out of asset checks to complete several asset checklists at the same time.
Sometimes simple defects like headlights not working don't need to go to a workshop to be fixed and can be fixed by the driver before setting off. That's why drivers can now add comments and sign off their own defects once fixed.
iOS users will be able to benefit from all these new features later this month when our app is released on the App Store, so keep an eye out for updates on our website and social media pages.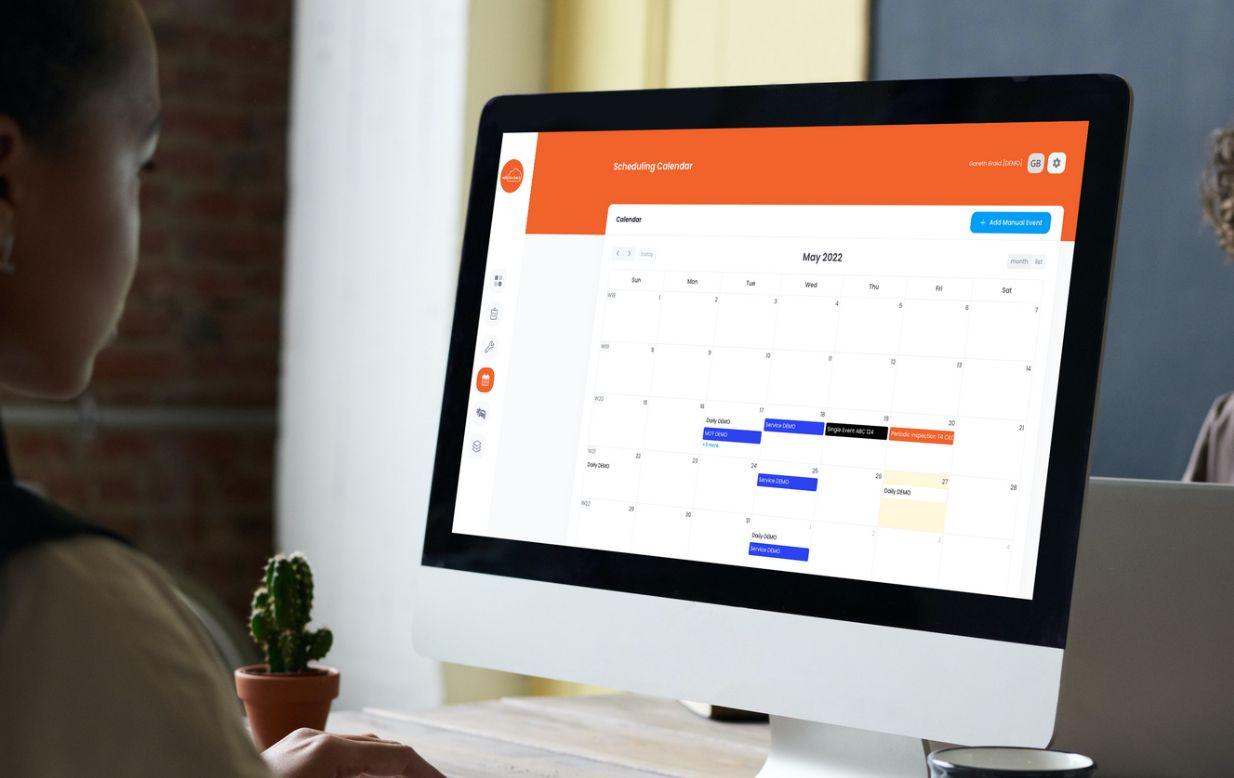 Although we've released our new vehicle-check software and new apps for all devices, we're not done yet! With further updates and features being added throughout the year, including a new scheduling module to keep track of vehicle maintenance and important dates such as MOT's and vehicle servicing.
If you'd like a free 28 day trial on vehicle-check get in touch with us on 01246 252375 or email us at hello@tdi.tc