Digitise vehicle defect reporting with vehicle-check
Streamline your daily vehicle walk-around checks and improve vehicle downtime.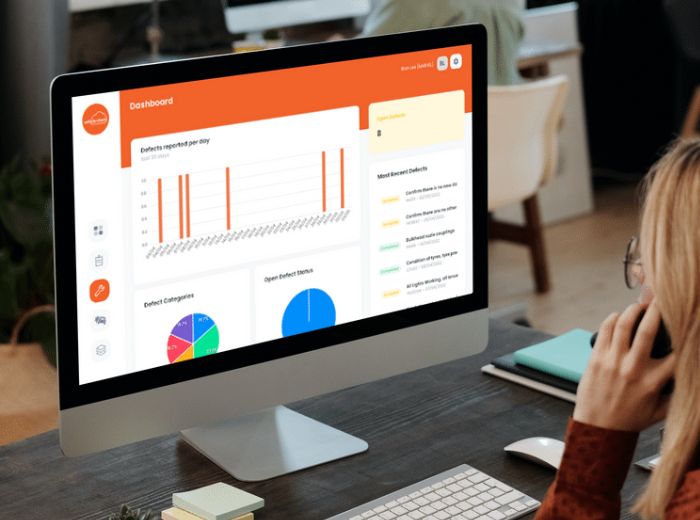 Completing a daily walkaround checks of your vehicle is a vital part of compliance. vehicle-check is a paperless e-defect system that helps ensure the safety of vehicles and assists with fleet compliance. Our vehicle-check app and software allows drivers to carry out their daily walk-around checks on their smartphones or tablets, whist transport managers can get instant notifications of any defects reported. 
Accessible on any iOS or Android device via Wifi or mobile data networks, drivers can search for their vehicle and trailers, record their checks and report any problems or defects to the transport office in real time. Customisable checks means that vehicle-check can work for any size, and any type of fleet.
Who is vehicle-check for?
Customizable checklists within the app means that vehicle-check can be used across any fleet of any size, and can even be used on mixed fleets too.
Amend checklists to suit your vehicles and business needs, from HGV's, PSV's, Plant machinery, specialist equipment and any other assets you use, there's no limit on the amount of checklists you can have. 
We design our software and apps with users in mind so that everyone can get the most out of their data. User friendly software means you can easily stay on top of your fleet whilst ensuring your fleets vehicle safety.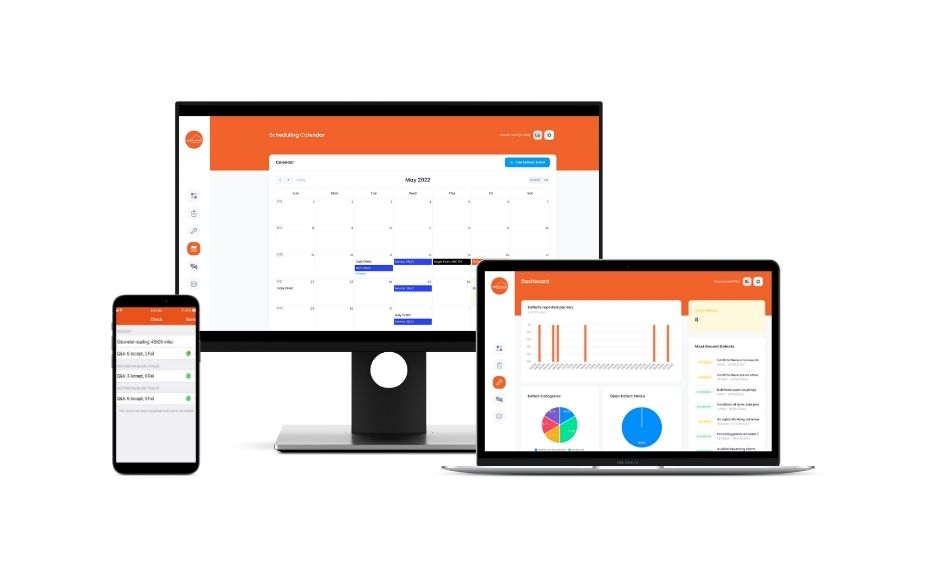 Benefits of using digitising your walkaround checks
What's included with a vehicle-check subscription?
Intuitive Dashboards
Defect Reporting
Customizable Checklists
Photo Capture
Defect Management
Incident Reporting
Scheduling Calendar
Intuitive Dashboards
Simple yet powerful dashboards help you stay on top of your fleet's daily walkaround checks, and helps make sense of your data quickly and easily. View vehicle and trailer checks, and track your open defects from the dashboards. 
View overviews of your daily checks, vehicles and trailers, see how many vehicles have been checked that day and your defects reported for that day all at a glance. 
Drill down into your data for more in depth data by vehicle, trailer or driver, and view a range of reports to help you make the most out of your vehicle walkaround checks.
Defect Reporting
Customizable Checklists
Photo Capture
Defect Management
Incident Reporting
Scheduling Calendar
At TDi we make pricing simple. We charge just £1 per vehicle per week with all trailers and other assets completely free of charge. No hidden charges and no sign up fees. We also only charge for what you use. No data for a week – no charge. 
We also offer a 28-day free trial on all of our software products, and offer free technical support and training for all of our customers.
Get a 28-day free trial today.