Driver Debrief with disc-check
Improve your drivers' infringement rate with debrief.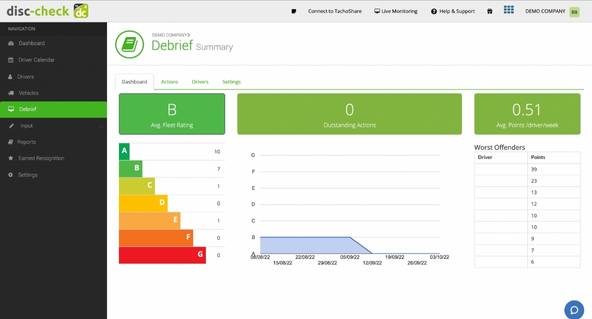 Debrief is proven to reduce infringement rates and improve compliance. Our driver debrief module can keep you on top of managing your drivers' infringement rates, and helps deal with offences quickly and easily.
Traditionally, drivers' hours and infringements has been dealt with on a weekly basis, taking up precious time. But with driver debrief, all infringement are automatically logged and shown, so you can improve drivers' infringement rates.  
Debrief is a module within disc-check which allows you to track the performance of your drivers', and gives you actions to take to improve compliance and get infringement rates down across your fleet, whilst improving individuals driver behaviour. 
How does the debrief module work?
Driver debrief is based on a rating scale, and a points system. When a driver gets an infringement, they recieve points, and the amount of points drivers' have determines their rating. Actions are then given to take corrective measures to improve their ratings. 
Debrief operates on a three month rolling basis, which helps you see who is affecting your infringement rate, and lets you know who you need to keep your eye on!
We set guidelines to follow, but both points, and actions are customisable so you can tailor it for your business requirements.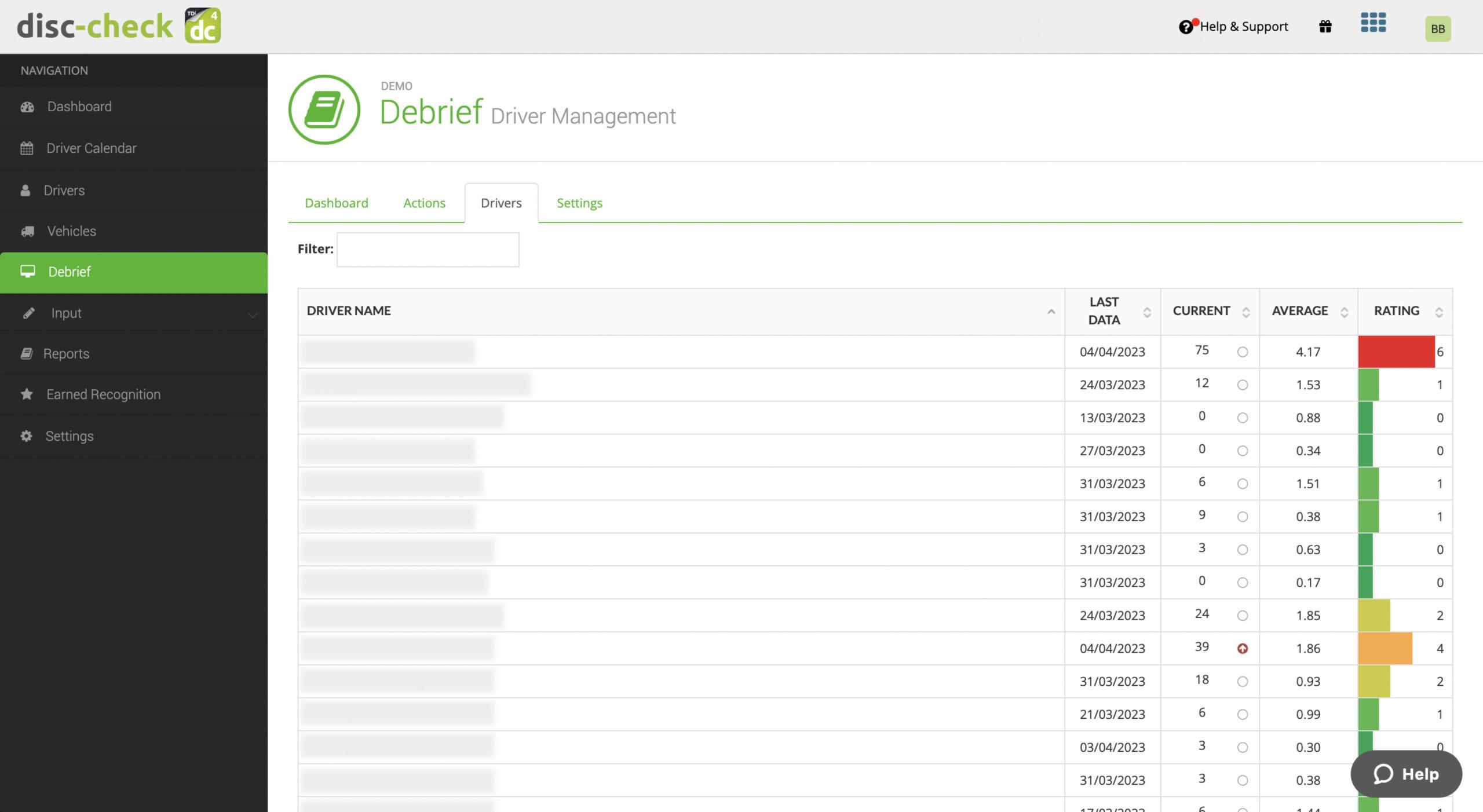 Get a 28-day free trial today.