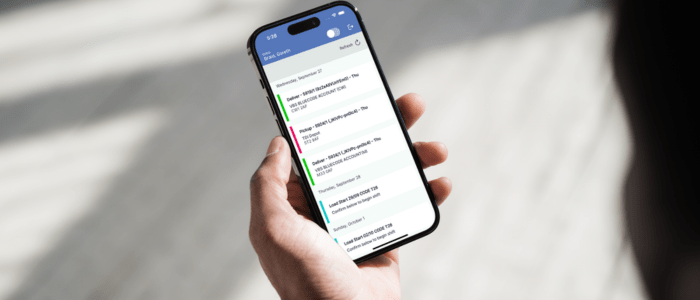 Whether it be drivers being encouraged to use their own devices, or subcontractors only having an iOS device, TDi are happy to announce the release of our new TransMaS app for iOS devices. 
Available now in the App Store, the app brings the functionality required to get the job done.
Providing each supplier or driver with their unique PIN, they can now log in to either our Android or Apple app (or both) when the need arises, giving all drivers the ability to begin their work and keep updated throughout the day. 
Fully integrated into the TransMaS system. The app allows communication between the office and the driver and shows the latest status of the driver without needing to spend precious time contacting them, allowing operators to focus their time on things that matter most. 
With real-time updates on arrival and departure, you always know where your drivers are, and with the added convenience of the app being available on a device of your choice, there are now even more options. 
Included in the app release is the option to take a photo, or multiple if you wish, and send it directly to the office. No more disputes with customers and suppliers, you can prove instantly what was loaded, a picture speaks a thousand words so they say. 
As expected, the app also includes eSign so that the drivers can obtain a signature on-site before leaving which will then generate an ePOD for you to have sent directly to your customer. You can learn more about customer notifications here.